When art takes form ad seem like you're in an enchanted garden
It's a rear recognize moments you feeling overwhelmed by the beauty. The subject is the nature and the result is a painting full of colors, armony  and pathos, that catches you in a relentless: more and more, as you get closer to it, a continuous discovery of details. That is the sensation and this is the feeling you get in front of one of the master-works of our Italian artist Nicoletta Belletti. Simply love at first sight.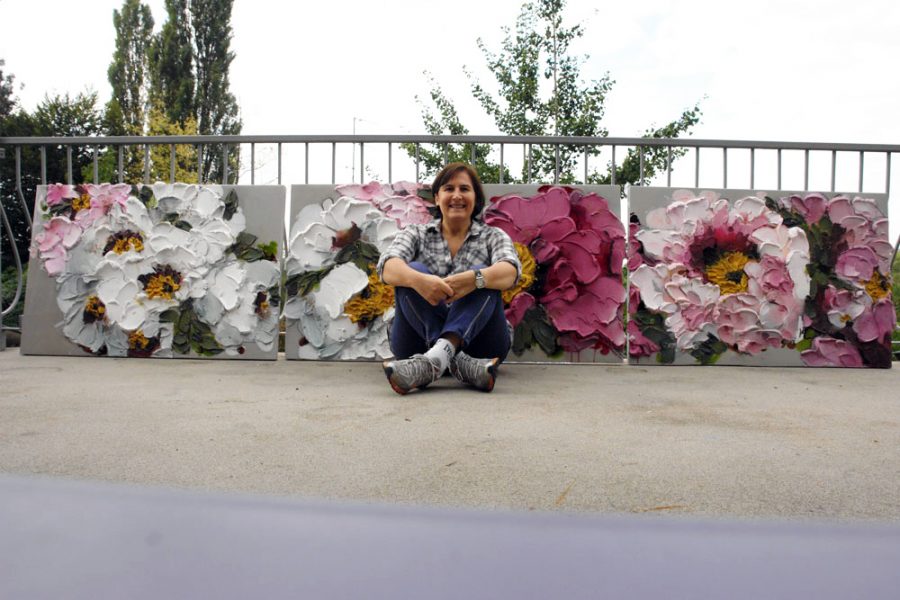 Nicoletta Belletti she's an artist – Italian painter who shares her talent overseas where she exhibited and is active in many galleries of America. (all addresses and links below).
A passion that  she cultivated since her childhood, she has always been fascinated by the natural world and the power of colors. From here started her passion for painting, scketching and experimenting. Until 2000 she decided to make her personal art something more, something could give her the opportunity to evolve starting from Parma her Italian city, to the Big City of America.
NATURE REPRESENTED BY SOFT STROKES:
In her art works shines trough the magic of materials used and shaped, molded directly on the paintings boards.
FLOWERS:
Its distinctive features are the flowers that translates into great strokes of spatula with colored acrylic paste, a technique that she has experimented and that gives richness with natural and unexpected details like seeds, powder, gravel and paintings look like live! A game of sensations, in fact, the great advantage of these works is … in being able to slide ours fingers directly on those who seem petals really! And discover different textures, now more rough or mat, now more smooth and bright.
A real voyage of the senses that takes us inside an exceptional garden: the Centro Botanico Moutan a Vitorchiano  the most important botanical garden in Peony collection and with the largest collection of Chinese peonies in Europe and some rarities of the world.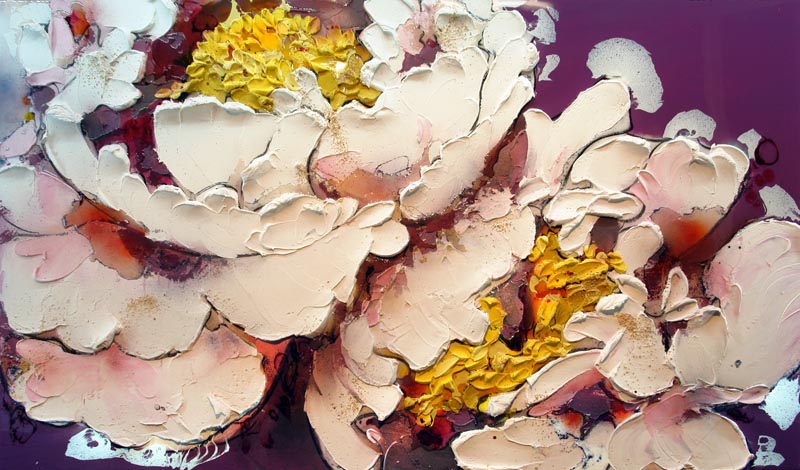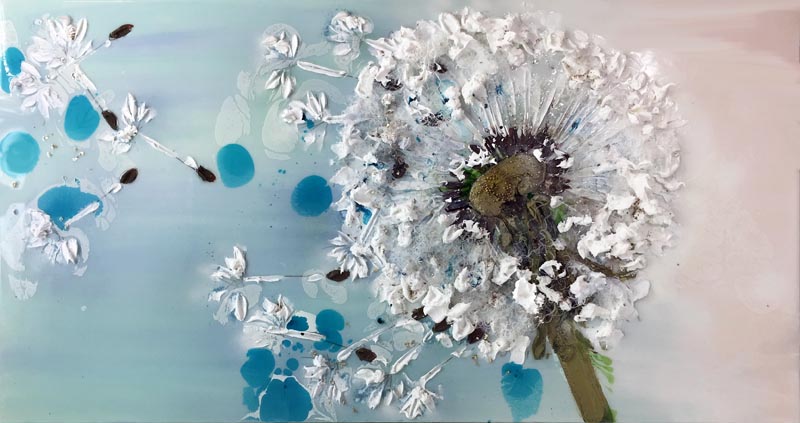 The peony, a subject very dear to her which is perfect to be represented through its soft doughs made of a special acrylic paste and the resin that she produce thanks to a great collaboration with a leader company in paste production, which allows it to have excellent results and "clumps of brush strokes as whipped cream"! CLICK HERE THE ARTIST'S PERFORMANCE VIDEO!
ANIMALS:
An inspiring subject who likes to portray, whether 4 or 2 feet it is our pet or our royal country chicken Nicoletta Belletti does not retreat at nothing! So that is the ability to pull out from the canvas the peculiarities of our most funny pet! Up to dedicate one of its to the Italian city of Parma: a smiling chubby pink pig!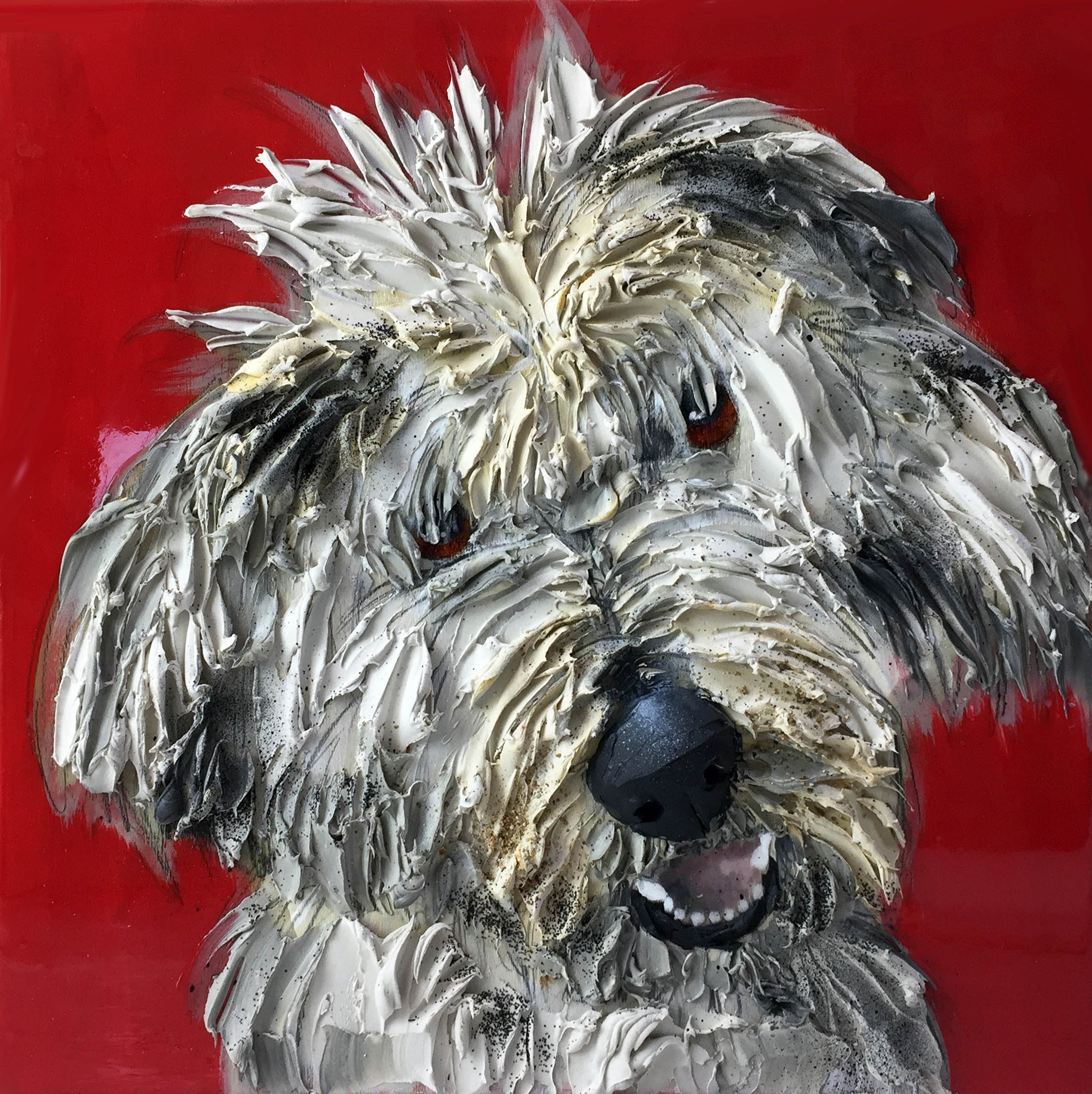 WATER AND AQUARIUM:
A primordial element. The idea is given by the effect of the resin as a final draft on its palettes games to create depth and brightness. Here comes the water's series in which water is the desire to dive in with a jelly fish!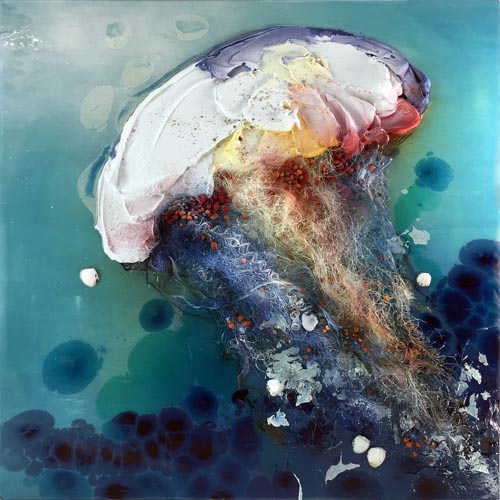 WATER.. ANIMALS.. FLOWERS.. AND MORE. AN EVOLUTION WHO PUSH HER TO GO BEYOND.. THE OCEAN!
A 'still unpublished series which she has named "INFORMAL" will be exhibited in NEW YORK from this month 21st to 24th April at artexpo NYC PIER 94 !

---

---

click here to recive a personal ticket for the event at NYC: https://www.eventbrite.com/e/artexpo-new-york-solo-foto-solo-2017-tickets-25484024403?discount=AENY17COLLECTOR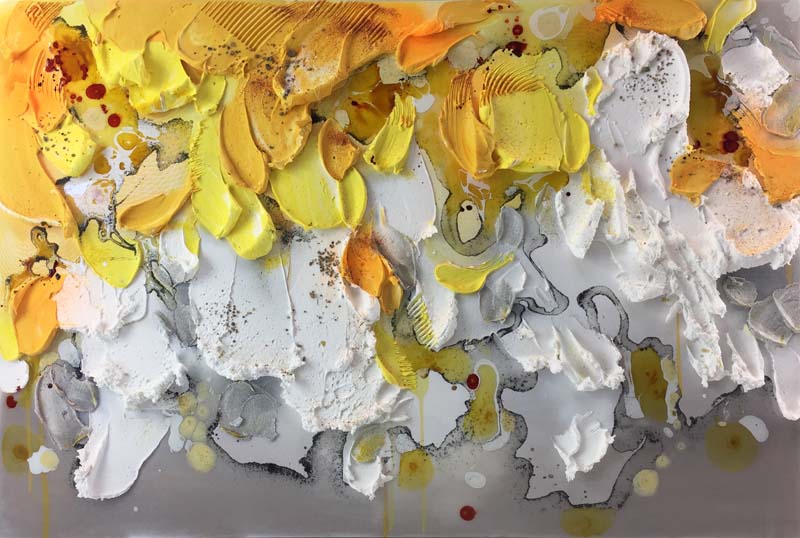 NICOLETTA BELLETTI:
Nicoletta Belletti She is an artist able to adapt every customer needs for making a work of personalized art and MADE IN ITALY quality. She elaborated a personal technique in which the matter has become substantial part, and characteristic, of her paintings.
WHERE TO FIND THE ARTIST:
 HERE ALL THE ADRESSES for national and international public:
ITALY:
Since 2000,  in via Farini 63, Parma Italy.
Botanic Peony Center Centro Botanico Moutan , Viterbo, near Rome where to find the most important and biggest chinese peonies collection in the world.
Sousage factory Terre Ducali
At Biennale di Venezia 2011 at Italy pavillion alla 54th Esposizione Internazionale d'Arte, an international art exposition curated by Vittorio Sgarbi.
IN THE REST OF THE WORLD:
NEW YORK ARTEXPO from 21 to 24 April 2017!


New york   

The Lanyon Group

Miami

East West Fine Art / Gallery on Fifth

Kansas City

GALLERY V Overland Park KC

State College 

Douglas Albert Gallery 

Washington
Siamo una giovane realtà editoriale e non riceviamo finanziamenti pubblici. Il nostro lavoro è sostenuto solo dal contributo dell'editore (CuDriEc S.r.l.) e dagli introiti pubblicitari. I lettori sono la nostra vera ricchezza. Ogni giorno cerchiamo di fornire approfondimenti accurati, unici e veri.
Sostieni Moondo, sostieni l'informazione indipendente! Desidero inviare a Moondo una mia libera donazione (clicca e dona)
GRATIS!!! SCARICA LA APP DI MOONDO, SCEGLI GLI ARGOMENTI E PERSONALIZZI IL TUO GIORNALE

La tua opinione per noi è molto importante.

Ora anche su Google News, clicca qui e seguici
---
Potrebbe interessarti anche: